2
MIN READ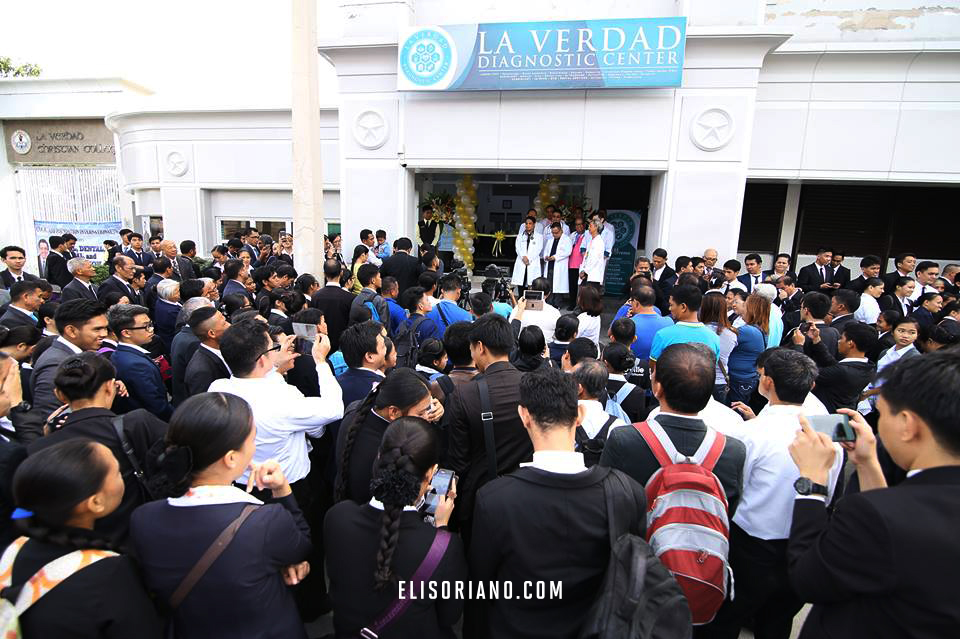 As part of the celebration of Ang Dating Daan's (The Old Path) 37th anniversary, the Members Church of God International (MCGI) led by overall servants Bro. Eli Soriano and Kuya Daniel Razon, opened the new La Verdad Diagnostic Center in Apalit, Pampanga on December 15, 2017.
MCGI, the religious organization that produces the longest running religious program in the Philippines, conducted a series of public services all throughout its local points in the Philippines and abroad to commemorate Ang Dating Daan's 37 years on air.
The inauguration of the diagnostic center was one of the highlights of the anniversary celebration. The ribbon-cutting was led by MCGI's representative Bro. Danny Navales, Sampaloc, Apalit's barangay captain Melencio Catu, and the Church's volunteers doctors, nurses, and staff.
The La Verdad Diagnostic Center, open and free for all, features state-of-the-art machines and laboratory equipment that will provide medical services and treatment to anyone in need. The laboratory services offered are hematology, blood chemistry, x-ray, dental x-ray, ultrasound, 2D echo, and EKG, among others.
With the theme, "God's Word Revealed in Good Works", MCGI celebrated Ang Dating Daan's anniversary in adherence to what is written in the Bible. As said in one of the Church's guiding verses in all its charitable efforts:
"As we have therefore opportunity, let us do good unto all men, especially unto them who are of the household of faith." – Galatians 6:10, King James Version
Apart from the opening of the diagnostic center, other public service events conducted during ADD's anniversary were medical missions, clean-up drives, and outreach and feeding programs.
Written by Elizabeth Borromeo