3
MIN READ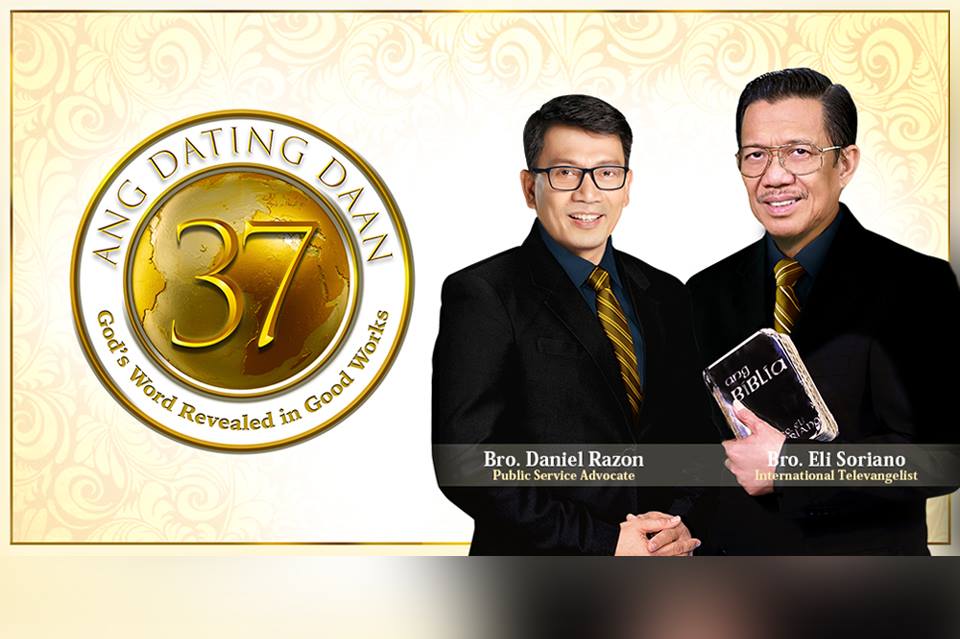 This year was a witness to the relentless efforts of Ang Dating Daan (The Old Path) to propagate the Gospel worldwide. As it celebrates its 37th year in the airwaves as the year 2017 comes to a close, here is a glance at yet another fruitful year of Philippines' longest running religious television and radio program hosted by Bro. Eli Soriano and Kuya Daniel Razon.
More Frequent Bible Expositions
Ang Dating Daan is produced by the Members Church of God International (MCGI), and is known for its question-and-answer format wherein any guest can ask MCGI's overall servant, Bro. Eli about biblical teachings. Guests visit ADD Coordinating Centers around the globe and are able to pose their questions through satellite and the internet.
With the help of God, Bro. Eli and Bro. Daniel, assistant over-all servant to MCGI and the President and CEO of UNTV, initiated the more frequent schedules of Bible Expositions hosted in the Philippines.
Beginning July, the Ang Dating Daan Worldwide Bible Expositions were held almost weekly, catering to more queries about faith and religion. During the year, Facebook Live was introduced, becoming a primary means for avid viewers and biblical truth-seeking individuals to view the expositions on the go.
Meanwhile, ADD's Portuguese and Spanish broadcasts – O Caminho Antigo and El Camino Antiguo – translated respectively, also conduct Bible Expositions regularly in various regions in Latin America such as Curitiba, Lages, and Florianopolis in an almost daily basis.
Apart from being the host of the the signature question-and-answer biblical symposiums, international televangelist Bro. Eli has also gained the reputation of being unbeatable in his debates against pastors or preachers from different religious denominations.
In 2017, Bro. Eli won two debates against pastors in Brazil. The first one was against Pastor Douglas Jesse Rocha of Igreja do Evangelho Quadrangular, held on November 5; and the other was against Apostolo Jonatas Scoralick of Igreja Apostolica Familia Restaurada held on December 10.
However, Scoralick was a "no-show" during the live religious debate event.
Continuous Good Works
Beyond the religious organization's propagation efforts, Ang Dating Daan, through MCGI, also continually conducts charities and good works to everyone, as guided by what is written in the Holy Scriptures:
"As we have therefore opportunity, let us do good unto all men, especially unto them who are of the household of faith." – Galatians 6:10, King James Version
Regular medical missions are mounted by the group, in partnership with public service channel UNTV, to provide free medical, dental, and legal services to different barangays in the Philippines, as well as in some countries abroad.
Throughout the year, medical missions were held in numerous provinces in the country including Albay, Bulacan, Laguna, Bohol, and Rizal. Meanwhile, charitable events such as mass blood drives and other volunteer works were participated in by MCGI members in Singapore, Canada, New York, and Hawaii.
Here are some of the massive public charities held by Ang Dating Daan for the year 2017:
Highest Citation Awarded by Philippine Blood Center to MCGI
Grand People's Day event renders free medical, dental, optical and legal services to the public
MCGI Awards More than P8-M Financial Assistance to berevead families of slain police and soldiers in Marawi City
On December 15, Ang Dating Daan will celebrate its 37th anniversary with a whole-day event packed with simultaneous public service initiatives mounted in various remote points in the Philippines and abroad.
At 5 p.m., a special presentation will be held at the La Verdad Christian College Auditorium in Apalit, Pampanga, highlighting the different public services and reports about the global broadcasting efforts of Ang Dating Daan. This activity will be hosted by Bro. Josel Mallari, Bro. Jun Soriao and Sis. Leslie Longboen.
This will be followed by a special Bible Exposition featuring questions asked by some high-ranking officials and personalities locally and abroad. The special Bible Exposition will start at 7 p.m. Philippine Time, and hosted by Bro. Daniel Razon in the Philippines, and Bro. Eli in South America.
For more details and updates, follow ADD's social media accounts:
facebook.com/AngDatingDaanTV
twitter.com/AngDatingDaanTV
facebook.com/TheOldPath
twitter.com/TheOldPathTV
Written by: Elizabeth Borromeo