3
MIN READ
During the Worldwide Bible Exposition held on July 28, 2017, Bro. Eli Soriano delivered an engaging opening speech wherein he emphasized how seldom people talk or take heed of matters of faith in these present times.
Many religious organizations nowadays do not encourage the examination of different belief systems of various sects, nor entertain spiritual questions from their own members.
In Malachi 3:16 and Matthew 18:20, which Bro. Eli cited, he stressed the importance of discussions regarding the Almighty. He and the Lord Jesus Christ show interest even if there are only two or three people gathering and discussing in His name.
"Then they that feared the Lord spake often one to another: and the Lord hearkened, and heard it, and a book of remembrance was written before him for them that feared the Lord, and that thought upon his name." – Malachi 3:16 (King James Version)
"For where two or three are gathered together in my name, there am I in the midst of them." – Matthew 18:20
As such, this is the purpose of Bible Expositions regularly organized and conducted by the Members Church of God International (MCGI). The religious event, unlike any other, aims to spark spiritual curiosities and invite people from all walks of like to ask questions about their faith and beliefs.
After this brief opener, different inquiries from guests were then answered by Bro. Eli through verses and teachings in the Holy Scriptures. Among these is a question from Angeles, Pampanga. A guest said that she was having a hard time dealing with her partner who is a licensed prophet. She then asked Bro. Eli some advice from the Bible regarding this.
Bro. Eli read I Peters 3:1, which says, "Likewise, ye wives, be in subjection to your own husbands; that, if any obey not the word, they also may without the word be won by the conversation of the wives (King James Version)."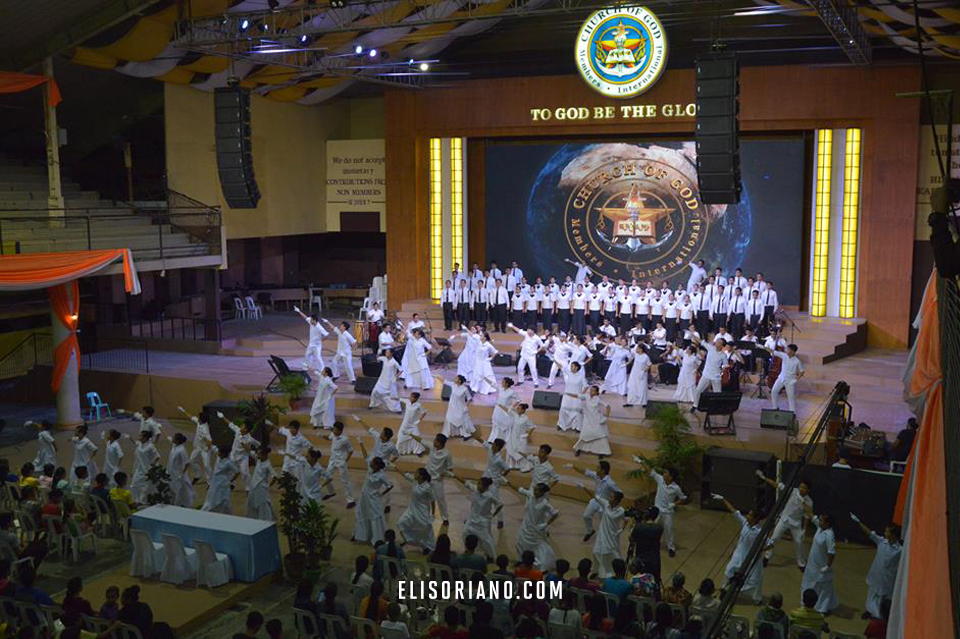 Your way of life, your way of treating your husband, Bro. Eli said, will open a way for you to convert your husband into real Christianity. Through actions, and not words, one can be convinced to join the true Church of God written in the Bible.
Discussions and conversations like these are what the televangelist was encouraging and pertaining to in his earlier remarks.
Other questions of faith and religion addressed during the event was from Brisbane Australia, regarding the true Church of God; and from Cavite, about drinking liquor and alcohol to uplift one's feelings. All were given sufficient, Bible-based answers with the help of God.
Written by: Elizabeth Borromeo